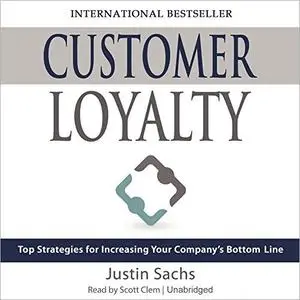 Customer Loyalty: Top Strategies for Increasing Your Company's Bottom Line [Audiobook] by Justin Sachs
English | December 30, 2012 | ASIN: B00HK1HN8O, ISBN: 1504603583 | MP3@64 kbps | 2h 39m | 67.1 MB
Narrator: Scott Clem
Customer Loyalty is a collection of all the top real-world tools, strategies, and principles used by today's top brands to increase their customer loyalty and the overall lifetime value of their customers. Do you like Coca Cola or Pepsi? Hershey or Mars chocolate? For whatever reason, you likely have a preference, and that preference has everything to do with their customer loyalty and retention strategy. Find out how to give your business the cutting edge and leave your customers selecting you as their preference among all your competition.