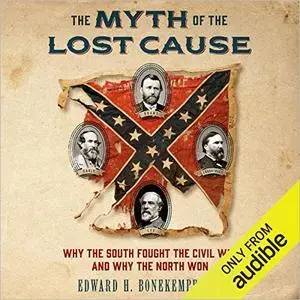 The Myth of the Lost Cause: Why the South Fought the Civil War and Why the North Won [Audiobook] by Edward H. Bonekemper III
English | July 14, 2016 | ASIN: B01IDYDLLE | M4B@64 kbps | 9h 3m | 246 MB
Narrator: C.J. McAllister
The former Confederate states have continually mythologized the South's defeat to the North, depicting the Civil War as unnecessary, or as a fight over states' Constitutional rights, or as a David v. Goliath struggle in which the North waged "total war" over an underdog South. In The Myth of the Lost Cause, historian Edward Bonekemper deconstructs this multi-faceted myth, revealing the truth about the war that nearly tore the nation apart 150 years ago.