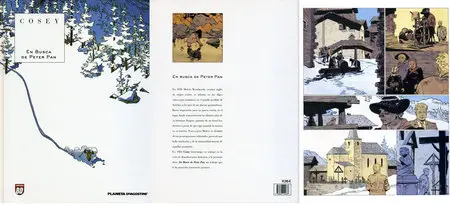 En busca de Peter Pan
Le Lombard, 1984 | CBZ | Spanish | 90.8 MB | 127 pages
In this volume tells the story of Melvin Woodworth, an inspirational writer in crisis are looking in the Swiss Alps, around 1930, pressured by his editor, muse led him to create his new work. For this, you will Ardolaz a mountain tourist town, where his brother spent his last years as pianist in a hotel. The strange appearance of a girl in the middle of the mountain, Melvin will bring from their slumber, and in a full enfrascará unexpected adventure. "En busca de Peter Pan" has received countless awards such as "Gran Prix du Public 84 a Paris", the "Soleil de Sierre 85" or "Prix Betty Boop à Hyères" among others.