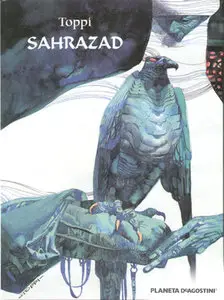 Sergio Toppi - Sahrazad
Linus, 1976 | CBR | English | 56.6 MB | 155 pages
The oriental magic of the thousand and one nights has remained intact with the passing of the centuries. And no one better than Sergio Toppi to transmit it to the comic. Detailed and expressive drawing Toppi, combined with his impressive compositions of page makes the stories of Scheherazade to acquire a new dimension more exotic and attractive than ever.