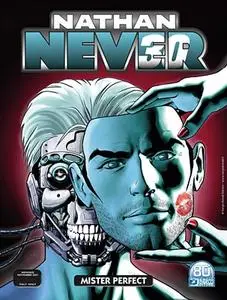 Nathan Never N.366 – Mister Perfect (SBE Novembre 2021)
Italiano | 100 pagine | PDF+CBR | 151 MB
I robot C-20 denominati "Mr. Perfect" sono l'orgoglio di Claire Curtis, che li ha ideati appositamente per una clientela femminile. Ma quando Claire chiede a Nathan di indagare sullo strano malfunzionamento del C-20 chiamato Kevin, le cose prendono una piega inaspettata: Patricia, la proprietaria di Kevin, muore assassinata. È possibile che sia stato Kevin a ucciderla? E, se sì, per quale ragione lo avrebbe fatto?
Altri FUMETTI in ITALIANO QUI
- My Blog - QUI i miei Articoli -
If you like this release please support Developer / Publisher and BUY it.
If you'll find that my links are dead please let me know through the Private Messages.
Please DO NOT MIRROR