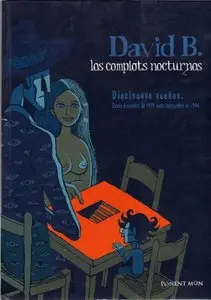 Los Complots Nocturnos
Futuropolis, 2005 | CBR | Spanish | 68.7 MB | 125 pages
The author of La Ascensión del Gran Mal decides to tell his dreams in a collection where he shares with us the images that you run through your head at night. Nineteen dreams December 1979 to September 1994. Nineteen louder than others. Nineteen dreams grouped around the theme of "police" that David B. is determined to stage in reviving his readers. Nineteen dreams in their raw state, which has been retouched, and a newspaper delivered as nighttime.