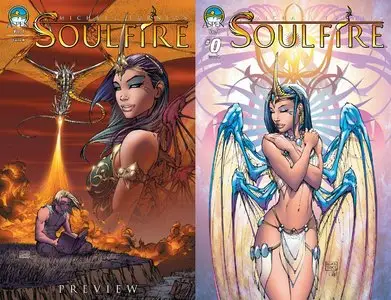 Soulfire Vol.1 #0-10 + Preview (2011) Complete
English | CBR | 12 Issues | HD | 147.01 MB
The Day the Magic Died - Your first glimpse into the world of Soulfire has finally arrived. Countless ages ago, battles raged and wars were lost, but one lone heroine fought on. Struggling to prevent a time of magic and wonder from becoming extinct, her fight would span centuries, leading her to the one person who could help change the future forever. Introducing Grace, the startling and powerful Soufire beauty, this bold epic tale sets the stage for the premiere of Soulfire #1 this summer. Contains 12 pages of brand-new story plus exclusive Soulfire source material, character sketches, layout designs, and all new Aspen updates.