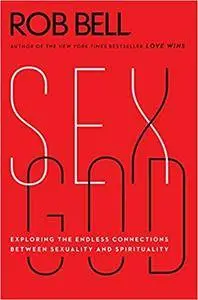 Rob Bell, "Sex God: Exploring the Endless Connections Between Sexuality and Spirituality"
ISBN: 0062197231, 0310263468 | 2012 | EPUB | 208 pages | 466 KB
From Rob Bell, the author of the phenomenal New York Times bestseller Love Wins and a Christian pastor named by Time Magazine as one of the most influential people in 2011, comes Sex God, an enlightening exploration of sexuality and spirituality. With profound beauty and insight, Bell addresses the truism that we can't talk about ourselves as sexual beings without asking who made us that way. For progressive Christians and readers who enjoy the writings of Donald Miller, N.T. Wrighter, Brian McLaren and Timothy Keller, Rob Bell is a pioneer among those seeking a new kind of Christian teaching.