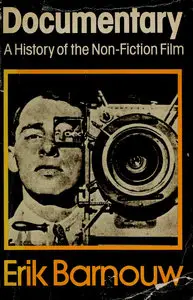 Documentary: A History of the Non-Fiction Film By Erik Barnouw
English | Oxford University Press; New edition (August 19, 1976) | ISBN-10: 0195020057 | 342 pages | PDF | 38 MB
Now brought completely up to date, the new edition of this classic work on documentary films and filmmaking surveys the history of the genre from 1895 to the present day. Withthe myriad social upheavals over the past decade, documentaries have enjoyed an international renaissance; here Barnouw considers the medium in the light of an entirely new political and social climate. He examines as well the latest filmmaking technology, and the effects that video cassettes and cable television are having on the production ofdocumentaries. And like the previous editions, Documentary is filled with photographs, many of them rare, collected during the author's travels around the world. Covering thefull course of the documentary from Louis Lumiere's first effort to recent landmark productions such as Shoah, this book makes the growing importance of a unique blend of art and reality accessible and understandable to all film lovers.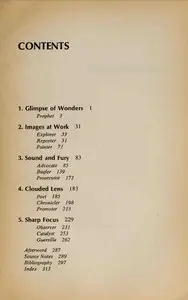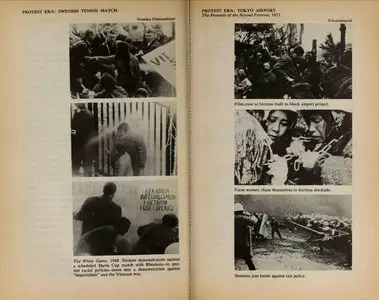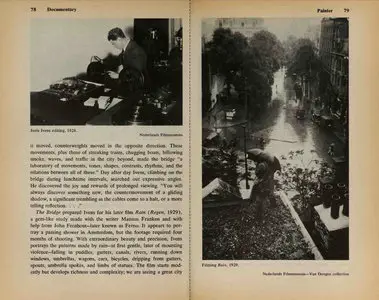 "This is the best historical overview of that major genre termed 'Documentary' or 'Non-fiction." –Edward S. Small, Phd., University of Kansas
"Nothing compares, still." –Amy Villarejo, Cornell University
"A reasonably priced introduction to a major area of film making which is all too often left in the shadow of drama. It is both thorough and readable." –Fred Caffney, South Kent
College
"First rate history–well written, with a coherent and constant focus on the power of the documentary film." –Tom Mullin, Eastern Washington University
"The best in its field. I have used the first edition for almost twenty years to great effect. Barnouw is a masterful text writer." –Robert J. Allen, Seton Hall University
"This is the basic book for anybody who wants to be a documentary filmmaker. Very good!" –Aleksander Mandis, New York University
"A concise, accurate and indispensable book for any lover of documentary film. An indispensable reference and a worthy text for any course on the subject." –Lynne Jackson, St. Francis College
"The best general history of documentary available. Concise, yet wide ranging and erudite. A valuable classroom text." –Michael Griffin, University of Minnesota
"A helpful antidote to the spirit….It presents sign posts to where documentary could be and where it may emerge. Barnouw's style has a clarity and precision that make his books
delights to read." –Film Quarterly
"The whole panorama has been richly researched and compactly organized into easy prose by Barnouw, writing at the peak of his competence." –Variety
"Erik Barnouw puts film history in the mainstream of human history as few others have done before. He reminds us of the powers of film to instruct, exhilarate, excite and deceive, and shows how these powers have been used in our time." –Daniel J. Boorstin
"Provides students with a foundation of knowledge from which they can learn, explore, and create." –Ronald A. Hoodak, Elmira College
"Indispensable text. I have used Barnouw's book since 1975, and I'm grateful for each updated edition." –Bill Huie, Texas A&M University, Corpus Cristi
"Well-written and wonderfully researched. Clear and concise!….I'm very excited using it." –Robert J. de Maria, Washington and Lee University
"Superior text. [I've] used it for years and will continue to do so." –Professor E. Scott Bryce, St. Cloud State University
"I will almost certainly use it when I next teach the class."–Professor Edward S. Small, University of Kansas
"Very good overview."–Mike Duvall, Saugamon State University
"This knowledgeable chronicle and advocacy of the documentary is marked with the poetry of Barnouw's own appreciation of the medium." –William Judson, University of
Pittsburgh
Many Thanks to Original uploader.
For More Rare Movies
Check out my blog!
Download Links :
No Mirrors Please