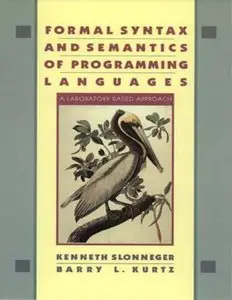 Formal Syntax and Semantics of Programming Languages: A Laboratory Based Approach By Kenneth Slonneger, Barry L. Kurtz
Publisher: Ad..diso..n Wes..ley 1994 | 637 Pages | ISBN: 0201656973 | PDF | 2 MB
With this book, readers with a basic grounding in discreet mathematics will be able to understand the practical applications of these difficult concepts. The book presents the typically difficult subject of "formal methods" in an informal, easy-to-follow manner. A "laboratory component" is integrated throughout the text.
!!!No Mirrors below, please! Follow Rules!