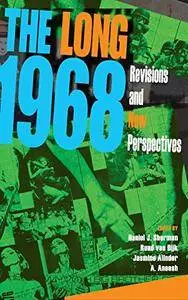 The Long 1968: Revisions and New Perspectives (21st Century Studies) by Daniel J. Sherman and Ruud van van Dijk
English | 2013 | ISBN: 0253009030, 0253009103 | 392 pages | PDF | 4,8 MB
From the mid-1960s to the early 1970s, revolutions in theory, politics, and cultural experimentation swept around the world. These changes had as great a transformative impact on the right as on the left. A touchstone for activists, artists, and theorists of all stripes, the year 1968 has taken on new significance for the present moment, which bears certain uncanny resemblances to that time. The Long 1968 explores the wide-ranging impact of the year and its aftermath in politics, theory, the arts, and international relations―and its uses today.