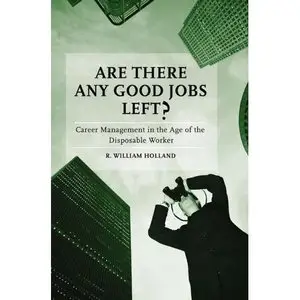 Are There Any Good Jobs Left?: Career Management in the Age of the Disposable Worker
Publisher: Praeger Publishers | pages: 176 | 2006 | ISBN: 0275990443 | PDF | 12,1 mb
This book is for and about the millions of people who are between jobs (code for "out of work"), have been between jobs, or know of someone who has been. It is about the transition from employment-for-life, career development support, and a company-sponsored pension to downsized, outsourced, and replaced. It is about managing your career proactively and creatively in an environment where no job is presumed to be permanent. Bill Holland explains the macro-trends that have converged since the heyday of the white-collar worker after World War II to create an environment of job instability and anxiety, and then moves beyond this context to present specific tactics and techniques that readers can use to stay one step ahead in their careers, whether they are senior executives or just starting out.