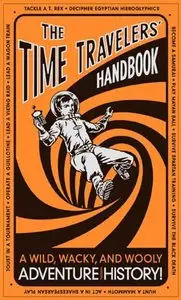 Lottie Stride, "The Time Travelers' Handbook: A Wild, Wacky, and Wooly Adventure Through History!"
ISBN: 0312580894 | 2009 | EPUB | 128 pages | 2 MB
Grab your portable time machine and set off on a guided tour through the most interesting parts of ancient history. Find out ancient secrets: How are mummies made? Where does Chinese silk come from? Learn forgotten rituals: Leap over a Minoan bull, vote in an ancient Greek election, and become a jaguar warrior. And finally, bring forgotten skills to life: Pass notes in your own form of Sumerian writing, dine on ancient Roman delicacies, and play Mayan football in your backyard.