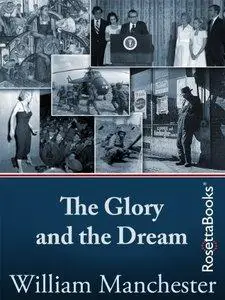 William Manchester, "The Glory and the Dream: A Narrative History of America, 1932-1972"
2013 | ISBN: 0316544965 | ASIN: B00GOENBHA | English | 1357 pages | EPUB | 4 MB
Award-winning historian and biographer William Manchester, author of The Last Lion, an epic three-volume biography of Winston Churchill, brings us an evocative and powerful exploration of the American way of life from 1932 to 1972. Covering almost every facet of American culture during a very diverse and tumultuous period in history, Manchester's account is both dramatic and surprisingly intimate–with compelling details that could only be known by a dedicated historian who lived through and documented this fascinating time in history.
For several decades, William Manchester was the most popular and highly regarded historian and biographer of his time–and this book provides the reader with a powerful example of the reason for that reputation.
"There is no fiction that can compete with good, gossipy, anecdotal history–the inside story of who said or did what in moments of great tensions or crisis… I think you ought to read this history and weep, read it and laugh, read it and don't repeat it." –Anatole Broyard