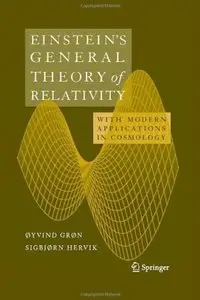 Oyvind Gron, Sigbjorn Hervik - Einstein's General Theory of Relativity: With Modern Applications in Cosmology
Published: 2007-05-04 | ISBN: 0387691995, 144192406X | PDF | 560 pages | 3 MB
This book introduces the general theory of relativity and includes applications to cosmology. The book provides a thorough introduction to tensor calculus and curved manifolds. After the necessary mathematical tools are introduced, the authors offer a thorough presentation of the theory of relativity.