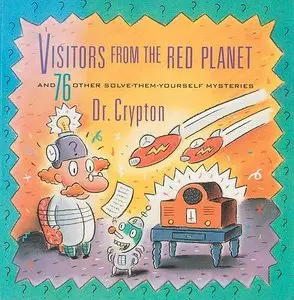 Dr. Crypton and Gary Baseman, "Visitors from the Red Planet and 76 Other Solve-Them-Yourself Mysteries"
W W Nor ton & Co Inc | 1990 | ISBN: 0393306909 | 153 pages | PDF | 6,8 MB
Combining science and suspense, Dr. Crypton serves up 77 mini-mysteries that the reader can actually solve. Each story turns on a logical error, a wayward fact, or a bemusing riddle. Line drawings.
Download