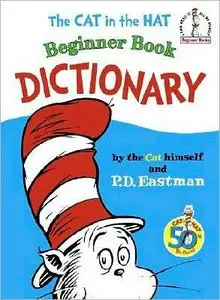 P D Eastman "The Cat in the Hat Beginner Book Dictionary (I Can Read It All by Myself Beginner Books)"
Random House Books for Young Readers | English | 1964-08-12 | ISBN: 0394810090 | 133 pages | DJVU | 7,6 MB
Illus. in full color. "The picture carries the meaning in this dictionary of over a thousand elementary words from 'Aaron' the alligator to a nest full of 'zyxuzpf' birds. The book gets a large 'A' for its commonsense-through-nonsense approach to reading." The New York Times.
To start download click HERE: