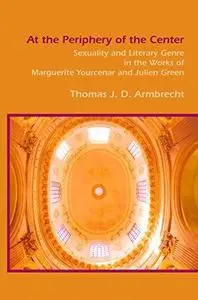 At the Periphery of the Center: Sexuality and Literary Genre in the Works of Marguerite Yourcenar and Julien Green. (Chiasma) By Thomas J.D. Armbrecht
2007 | 140 Pages | ISBN: 9042021896 | PDF | 2 MB
At the Periphery of the Center is the first comparison of two of France's most important twentieth-century authors, Julien Green and Marguerite Yourcenar. It examines textual elements in their plays and novels to draw conclusions about the ways that they represent homosexuality in their texts. Both Yourcenar and Green turned to drama to explore aspects of same-sex desire that they felt unable to express in their prose. The analysis of their plays shows that an emphasis on dialogue and action makes drama a particularly appropriate genre for writing about homosexuality because it affords an author distance and therefore protection from the "proclivities" of his characters. The chapters on the novel show, by contrast, how prose fiction allows an author to explain a character's sexuality with a degree of subtlety difficult to achieve in theatre. Variations in narration and paratext allow writers to avoid condemning discourses and to find an original means of expression instead. At the Periphery brings a new, textually centered approach to Green's and Yourcenar's works that is unlike the psychological analyses that often typify queer readings. It will be of great interest to scholars of twentieth-century French literature and of Gender Studies. The book will also appeal to non-academic readers, however, since it is about two French authors who were also American citizens and who wrote about US history and contemporary culture.