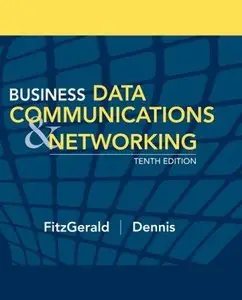 Business Data Communications & Networking (10th Edition)
Wiley | ISBN : 0470055758 | January 9, 2009 | 610 pages | PDF | 15MB
In today's wired world, data communications and networking form the central nervous system of business. High speed access to information, instant communication, rapid access to customers and stakeholders, are all key to the success of every enterprise. If you want to be one of the in-demand professionals who build and maintain the core technologies of today's business, start with Fitzgerald and Dennis's acclaimed Business Data Communications and Networking, Tenth Edition.
DOWNLOAD LINKS
*Read before commenting*
If you can't view contents, let's use PDF-XChange Viewer (personally the best app for reading PDF) or Foxit.