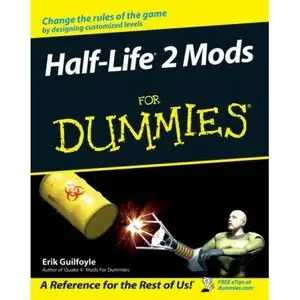 Half Life 2 Mods For Dummies (For Dummies (Computer/Tech))
Publisher: For Dummies | ISBN: 0470096314 | edition 2007 | PDF | 363 pages | 13,3 mb
How cool would it be to build your own levels and customized weapons for Half-Life 2? This book will get you ready to mod so you can enjoy the ultimate gaming experience. You'll find out how to create your own maps, strategically place high-tech military equipment, and modify your levels for smoother play.
Discover how to
Design maps and playing levels
Load your creation into the game
Expand your map with additions
Include armor and weapons
Distribute levels on the Web