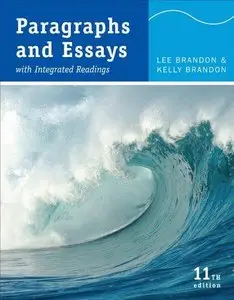 Paragraphs and Essays: with Integrated Readings (11th Edition)
Wadsworth Publishing | ISBN : 0495801801 | January 1, 2010 | 563 pages | PDF | 9MB
Paragraphs and Essays is the higher-level companion to Sentences, Paragraphs, and Beyond in the popular two-book Brandon series. Written in an informal, engaging tone, this easy-to-use text takes students through all the stages of the writing process as they transition from simple to complex writing assignments.
DOWNLOAD LINKS
*Read before commenting*
If you can't view contents, let's use PDF-XChange Viewer (personally the best app for reading PDF) or Foxit.