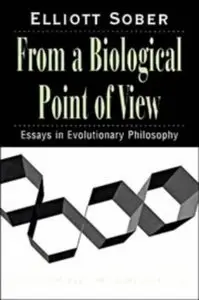 From a Biological Point of View: Essays in Evolutionary Philosophy By Elliott Sober
1994 | 268 Pages | ISBN: 0521477530 , 0521471842 | DJVU | 2 MB
This new collection of essays will appeal to a readership that extends well beyond the frontiers of the philosophy of science. Sober shows how ideas in evolutionary biology bear in significant ways on traditional problems in philosophy of mind and language, epistemology, and metaphysics. Among the topics addressed are psychological egoism, solipsism, and the interpretation of belief and utterance, empiricism, Ockham's razor, causality, essentialism, and scientific laws.