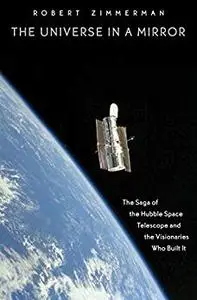 The Universe in a Mirror: The Saga of the Hubble Space Telescope and the Visionaries Who Built It by Robert Zimmerman
English | ISBN: 0691146357 | 2008 | PDF | 331 pages | 4 MB
The Hubble Space Telescope has produced the most stunning images of the cosmos humanity has ever seen. It has transformed our understanding of the universe around us, revealing new information about its age and evolution, the life cycle of stars, and the very existence of black holes, among other startling discoveries. The Universe in a Mirror tells the story of this telescope and the visionaries responsible for its extraordinary accomplishments.