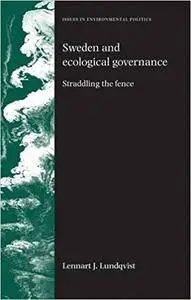 Lennart J. Lundqvist, "Sweden and Ecological Governance: Straddling the Fence"
English | 2004 | ISBN: 0719069025 | PDF | pages: 257 | 1.2 mb
This book examines policies and strategies for ecologically rational governance, and uses the Swedish case study to ask if it is possible to move from a traditional environmental policy to a broad, integrated pursuit of sustainable development, as illustrated through the "Sustainable Sweden" program. The study begins by looking at the spatial dimensions of ecological governance, and goes on to consider the integration and effectiveness of sustainable development policies. It analyzes the tension between democracy and sustainable development, which has a broader relevance beyond the Swedish model, to other nation states as well as the European Union as a whole.