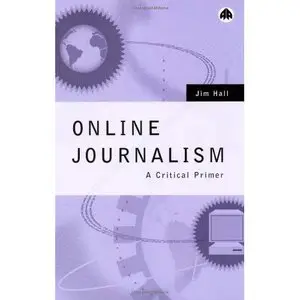 Online Journalism: A Critical Primer
Publisher: Pluto Press | ISBN: 0745311938 | edition 2001 | PDF | 270 pages | 2 mb
Online Journalism is revolutionising the way news is reported and read. The rise of the internet has forever changed the way audiences interact with the news – stories are posted the moment they break and readers routinely expect to be able to access both the news sources and local perspectives. Online news and the pattern of media ownership raise a number of urgent questions about accuracy, press autonomy, freedom of speech and economic exclusion.

Mirror
Mirror
>>NO PASSWORD<<
>>NO MIRRORS<<
-<My Blog>-