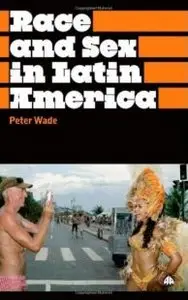 Peter Wade, "Race and Sex in Latin America"
P..o P-s | ISBN: 0745329500 | 2009 | PDF | 321 pages | 1,52 mb
The intersection of race and sex in Latin America is a subject touched upon by many disciplines but this is the only book that deals soley with these issues. Interracial sexual relations are often a key mythic basis for Latin American national identities, but these concepts are underexplored in English language works. Peter Wade provides a pioneering overview of the growing literature on race and sex in the region, covering historical aspects and contemporary debates. He includes both black and indigenous people in the frame, as well as mixed and white people, avoiding the implication that "race" means "black-white" relations. Challenging but accessible, this book will appeal across the social sciences, particularly to students of anthropology, gender studies and Latin American studies.
Note 1
: If you can not open the downloaded file, and your Adobe Reader reports on the damaged file, then
update
your Adobe Reader. Lastest version of Adobe Reader opens this book perfectly.
Note 2
: Links not work? Send me
PM
and I'll try to help you.