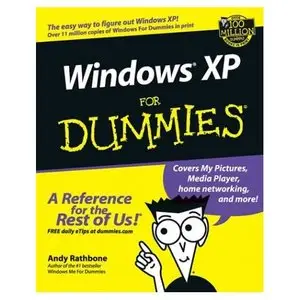 Windows XP for Dummies
Publisher: Wiley Publishing | ISBN: 0764508938 | edition 2001 | PDF | 430 pages | 6,2 mb
Windows XP for Dummies does a good job in its role as the flagship of the Dummies line, providing Windows novices with a guided introduction to Microsoft's latest and most feature-rich operating system for everyday computer users. Its treatment of computer, Windows, and Internet fundamentals is among the best on the market, and author Andy Rathbone has an appealing way of writing that's simultaneously fun and detail-rich. If you're a Windows novice–meaning you don't know how to undelete a file that's been sent to the Recycle Bin, or what a Web browser is, or what it means to "cut and paste" text–you will get a lot out of Rathbone's work.