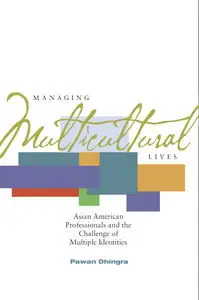 Pawan Dhingra, "Managing Multicultural Lives"
S-rd U/ty Press | ISBN: 0804755787 | 2007 | PDF | 329 pages | 1,4 mb
How do people handle contrasting self-conceptions? Do they necessarily compartmentalize their personal lives from their professional lives? Do minority and immigrant groups, in particular, act "ethnic" at home, "American" at work, "racial" in pan-ethnic spaces? Managing Multicultural Lives moves past this common assumption and demonstrates how minorities actually bring together contrasting identities.
Using the words and experiences of Indian American and Korean American professionals themselves, Pawan Dhingra eloquently shows how people break down the popular "margins vs. mainstream" conception of group identity and construct a "lived hybridity." He offers new insight into minorities' experiences at work, at home, and in civil society. These Asian Americans' ability to handle group boundaries fluidly leads them to both resist and support stratified social patterns. It also indicates new, more nuanced understandings of immigrant adaptation, multiculturalism, and identity management that pertain to multiple types of immigrant groups.
Note 1
: If you can not open the downloaded file, and your Adobe Reader reports on the damaged file, then
update
your Adobe Reader. Lastest version of Adobe Reader opens this book perfectly.
Note 2
: Links not work? Send me
PM
and I'll try to help you.