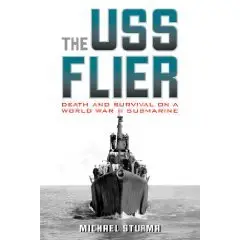 The USS Flier: Death and Survival on a World War II Submarine
Publisher: University Press of Kentucky | ISBN: 0813124816 | edition 2008 | PDF | 232 pages | 1.65 mb
The fate of the USS Flier is one of the most astonishing stories of the Second World War. On August 13, 1944, the submarine struck a mine and sank to the bottom of the Sulu Sea in less than one minute, leaving only fourteen of its crew of eighty-six hands alive. After enduring eighteen hours in the water, eight remaining survivors swam to a remote island controlled by the Japanese. Deep behind enemy lines and without food or drinking water, the crewmen realized that their struggle for survival had just begun.