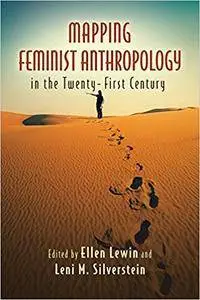 Ellen Lewin, Leni M. Silverstein, "Mapping Feminist Anthropology in the Twenty-First Century"
2016 | ISBN-10: 0813574293, 0813574285 | 310 pages | PDF | 1 MB
Feminist anthropology emerged in the 1970s as a much-needed corrective to the discipline's androcentric biases. Far from being a marginalized subfield, it has been at the forefront of developments that have revolutionized not only anthropology, but also a host of other disciplines. This landmark collection of essays provides a contemporary overview of feminist anthropology's historical and theoretical origins, the transformations it has undergone, and the vital contributions it continues to make to cutting-edge scholarship.
Mapping Feminist Anthropology in the Twenty-First Century brings together a variety of contributors, giving a voice to both younger researchers and pioneering scholars who offer insider perspectives on the field's foundational moments. Some chapters reveal how the rise of feminist anthropology shaped—and was shaped by—the emergence of fields like women's studies, black and Latina studies, and LGBTQ studies. Others consider how feminist anthropologists are helping to frame the direction of developing disciplines like masculinity studies, affect theory, and science and technology studies.
Spanning the globe—from India to Canada, from Vietnam to Peru—Mapping Feminist Anthropology in the Twenty-First Century reveals the important role that feminist anthropologists have played in worldwide campaigns against human rights abuses, domestic violence, and environmental degradation. It also celebrates the work they have done closer to home, helping to explode the developed world's preconceptions about sex, gender, and sexuality.