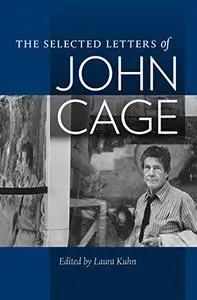 The Selected Letters of John Cage by John Cage, Laura Kuhn
2016 | ISBN: 0819575917 | English | 674 pages | EPUB | 10 MB
This selection of over five hundred letters gives us the life of John Cage with all the intelligence, wit, and inventiveness that made him such an important and groundbreaking composer and performer. The missives range from lengthy reports of his early trips to Europe in the 1930s through his years with the dancer Merce Cunningham, and shed new light on his growing eminence as an iconic performance artist of the American avant-garde. Cage's joie de vivre resounds in these letters―fully annotated throughout―in every phase of his career, and includes correspondence with Peter Yates, David Tudor, and Pierre Boulez, among others. Above all, they reveal his passionate interest in people, ideas, and the arts. The voice is one we recognize from his writings: singular, profound, irreverent, and funny. Not only will readers take pleasure in Cage's correspondence with and commentary about the people and events of a momentous and transformative time in the arts, they will also share in his meditations on the very nature of art. A deep pleasure to read, this volume presents an extraordinary portrait of a complex, brilliant man who challenged and changed the artistic currents of the twentieth century.