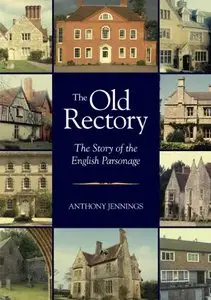 Anthony Jennings, "The Old Rectory: The Story of the English Parsonage"
2009 | ISBN-10: 0826426581 | 296 pages | PDF | 7,3 MB
This is a comprehensive survey of the social, historical and architectural importance of the English parsonage and its future. Traditional English rectories and vicarages, sold out of service by the Church, have become uniquely desirable to property buyers and are now cherished by their new private owners. They combine many coveted qualities: their fine architecture, their air of civilization, their charm and character, the traditional values and quality of essential 'Englishness' which they evoke; their large gardens and often splendidly rural locations. Despite their historical, social and architectural importance, there is no comprehensive book about them currently in print. This book examines the place of rectories and vicarages in the history of the Church and of this country, and traces their evolution through the centuries. It looks at their many and varied styles of architecture, profiling some individual houses and highlighting some of the most architecturally outstanding and interesting ones. It is handsomely illustrated with quality color and black-and-white photographs. Although rectories and vicarages have had their ups and downs throughout history, the period from the early twentieth century to the present day has posed perhaps the greatest challenge: why, if they are so desirable, has the Church been selling off its finest houses? "The Old Rectory" examines the contribution to our culture made by the clerical families who occupied these houses, and looks at some of the famous people (and eccentrics) who have been associated with them.