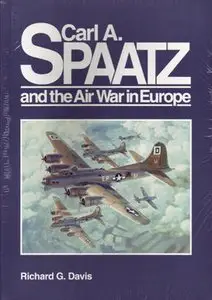 Carl A. Spaatz and the air war in Europe By Richard G Davis
Publisher: Supt. of Docs., U.S. G.P.O 1993 | 808 Pages | ISBN: 0912799757 | PDF | 87 MB
This new, illustrated series examines the history of the pilots, units, and aircraft that formed the RAF Eagle Squadrons, the U.S. 8th Air Force's VIII Fighter Command, and the 9th Air Force in the European Theatre of Operations. Written by recognized authorities on Allied airpower during the Second World War, each book contains a detailed narrative accompanied by hundreds of rare photographs, beautiful color profiles, detailed nose art, scrap views, and unit emblems.
NO PASSWORD



!!!No Mirrors below, please! Follow Rules!