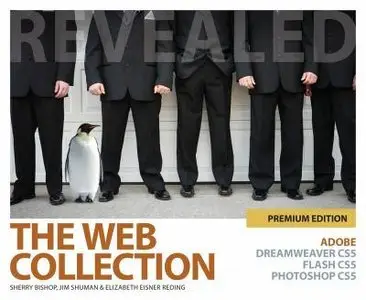 The Web Collection Revealed: Adobe Dreamweaver CS5, Flash CS5 and Photoshop CS5 (1st Premium Edition)
Delmar Cengage Learning | ISBN : 1111130736 | September 3, 2010 | 900 pages | PDF | 81MB
With the release of Adobe's Creative Suite 5, the integration that Web developers and graphic designers had once only dreamed about continues to become a reality. The Web Collection Revealed Premium Edition is the first book on the market to feature Adobe Dreamweaver, Adobe Flash, and Adobe Photoshop all together in the same text. Readers gain practical experience with the software as they work through end-of-chapter learning projects and step-by-step tutorials.
DOWNLOAD LINKS
*Read before commenting*
If you can't view contents, let's use PDF-XChange Viewer (personally the best app for reading PDF) or Foxit.