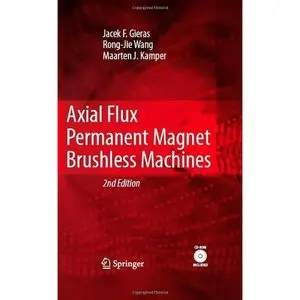 Axial Flux Permanent Magnet Brushless Machines
Publisher: Springer | ISBN: 1402069936 | edition 2008 | PDF | 376 pages | 68,3 mb
Axial Flux Permanent Magnet (AFPM) brushless machines are modern electrical machines with a lot of advantages over their conventional counterparts. This timeless and revised second edition deals with the analysis, construction, design, control and applications of AFPM machines. The authors present their own research results, as well as significant research contributions made by others. A CD with all numerical examples solved in Mathcad is attached and will be especially useful.