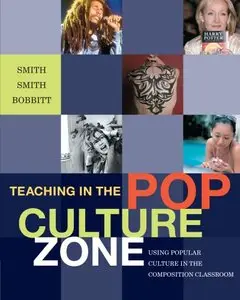 Allison D. Smith, Trixie G. Smith, Rebecca Bobbitt, "Teaching in the Pop Culture Zone: Using Popular Culture in the Composition Classroom"
W.dsworth Publishing | 2008 | ISBN: 1428231013 | 160 pages | PDF | 1,4 MB
Authors/Editors: Allison D. Smith, Trixie G. Smith, and Rebecca Bobbitt. This Cengage/Wadsworth professional development text offers insights and strategies about using pop culture in the writing classroom. This volume is edited by the authors of The Pop Culture Zone: Writing Critically about Popular Culture and includes essays by authors who share details of their most effective class ideas and writing assignments.
Download