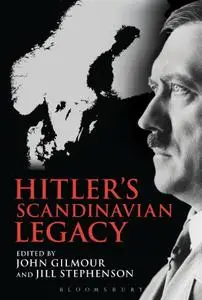 Hitler's Scandinavian Legacy by Jill Stephenson, John Gilmour
2013 | ISBN: 1441190368, 1472578414 | English | 256 pages | EPUB | 1 MB
The Scandinavian [Nordic] countries of Denmark, Norway, Sweden, and Finland experienced the effects of the German invasion in April 1940 in very different ways. Collaboration, resistance, and co-belligerency were only some of the short-term consequences. Each country's historiography has undergone enormous changes in the seventy years since the invasion, and this collection by leading historians examines the immediate effects of Hitler's aggression as well as the long-term legacies for each country's self-image and national identity.
The Scandinavian countries' war experience fundamentally changed how each nation functioned in the post-war world by altering political structures, the dynamics of their societies, the inter-relationships between the countries and the popular view of the wartime political and social responses to totalitarian threats.
Hitler was no respecter of the rights of the Scandinavian nations but he and his associates dealt surprisingly differently with each of them. In the post-war period, this has caused problems of interpretation for political and cultural historians alike. Drawing on the latest research, this volume will be a welcome addition to the comparative histories of Scandinavia and the Second World War.