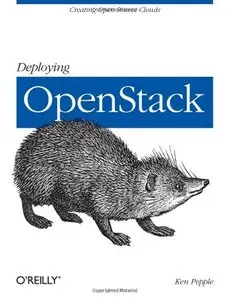 Deploying OpenStack By Ken Pepple
Publisher: O'Rei.,lly Media 2011 | 86 Pages | ISBN: 1449311059 | EPUB + PDF + MOBI | 1 MB + 6 MB + 3 MB
OpenStack was created with the audacious goal of being the ubiquitous software choice for building public and private cloud infrastructures. In just over a year, it's become the most talked-about project in open source. This concise book introduces OpenStack's general design and primary software components in detail, and shows you how to start using it to build cloud infrastructures. If you're a developer, technologist, or system administrator familiar with cloud offerings such as Rackspace Cloud or Amazon Web Services, Deploying OpenStack shows you how to obtain and deploy OpenStack software in a few controlled scenarios.
!!!No Mirrors below, please! Follow Rules!