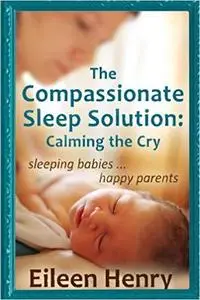 The Compassionate Sleep Solution: Calming the Cry by Eileen Henry
English | ISBN: 153909247X | 202 pages | EPUB | November 21, 2016 | 1.45 Mb
There are two major camps on getting children to sleep through the night. These methods are hotly debated and their oppositional forces can look like a battle scene from Game of Thrones. Arrows fly across internet camps and it all feels a bit life threatening. 1.Cry it out! - Deal breaker for many parents. 2.Do Whatever It Takes, All Day and All Night Long: To get your child the F to sleep. - Deal breaker for those of us who actually need real sleep to function in the real world. There are other more "gentle" approaches. These offer the much coveted "NO Cry" result. No cry - sorry to report - is Fantasy Island. The no cry unicorn baby is, for most of us, a mythological creature. Will there be crying? Probably. Can you respond and offer support? Absolutely. Is it a prescriptive timed, clock approach? No. You are the expert on your child. I teach a method that helps to hone your intuition on what cries need attending to and what cries are the sound of self soothing. You do not have to leave your child alone to "cry-it-out" in order to learn the skills of autonomous sleep. The Compassionate Sleep Solution is a gentle, honest and realistic approach. Because in reality our children rarely have a gentle reaction to our ideas of what is best for them. Eileen Henry is one of the original sleep consultants in the U.S. After working with thousands of families for almost two decades she has developed the best method for dealing with a baby's very natural process of crying as well as the unnatural process of a parent having to listen to it. The Compassionate Sleep Solution will guide you through the process and show you the way to the following reality. Sleep is a developmental skill that all babies and toddlers can learn. Since crying can be a part of that reality, my method will teach you how to calm the cry.