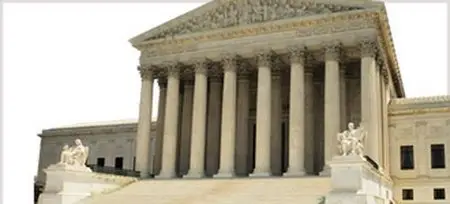 The History of the Supreme Court (Audiobook) By Professor Peter Irons
Publisher: The Teac.hing Com,pany 2003 | 18 hours and 12 mins | ISBN: 156585750X | MP3 | 523 MB
For more than two centuries, the Supreme Court has exerted extraordinary influence over the way we Americans live our daily lives. The Court has defined the limits of our speech and actions since its first meeting in 1790, adding to our history books names such as John Marshall, Louis Brandeis, Hugo Black, Earl Warren, Thurgood Marshall, Warren Burger, William Rehnquist, and many others. Have you ever wondered what goes into shaping the Court's decisions—or the beliefs of its justices? Or how the nine justices blend divergent and often strongly conflicting philosophies to reach decisions that reflect consensus—or sometimes fail to? How even a single change in the body of the Court can alter dramatically not only the Court's ideological balance but its cooperative chemistry, as well? Or what it sounded like in the Court as some of the most important cases in our history were argued? The History of the Supreme Court answers these questions and more as it traces the development of the Court from a body having little power or prestige to its current status as "the most powerful and prestigious judicial institution in the world." The course is taught by a professor schooled in law and politics—both of which are critical to understanding the Court—who is an honored teacher as well as an experienced advocate. Professor Irons's experience includes initiating the case that ultimately cleared the records of three Japanese Americans whose convictions for resisting World War II internment had been upheld by the Court. He has also discovered and made available to the public for the first time historic audio recordings of arguments begun during the era of Chief Justice Earl Warren. Several historic recordings are highlighted in this course. You will have a front-row seat as you hear lawyers arguing before the Court—and the justices' replies. Among those you'll hear are: As he tells the Court's story, Professor Irons returns to the themes he declares have been critical to the Court's transformation into that "powerful and prestigious" institution: The course is rich in biographical snapshots of the justices as well as the advocates who stood before them, and the dozens of ordinary men and women whose cases reached the court.
!!!No Mirrors below, please! Follow Rules!