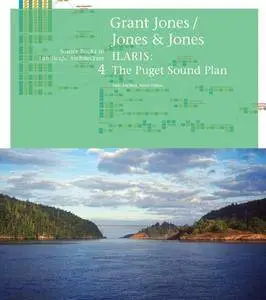 Grant Jones / Jones & Jones: ILARIS: The Puget Sound Plan (Source Books in Landscape Architecture, Book 4) by Jane Amidon
English | 2007 | ISBN: 1568986041 | 144 pages | PDF | 10 MB
Grant Jones, founding principal of the noted landscape architecture firm Jones & Jones, has practiced ecological design for more than 30 years and has been a pioneer in river planning, scenic highway design, zoo design, and landscape aesthetics. The latest addition to our successful Source Books inLandscape Architecture series, Grant Jones/Jones & Jones ILARIS, focuses on Jones's "green print" plan for Puget Sound in Washington State. Working in collaboration with the Trust for Public Lands and using new GIS technology, Jones & Jones developed the software tool ILARIS. This CAD-liketool helps to evaluate the aesthetic resources of landscape regions and is used as a basis for future planning. The Puget Sound model can be applied to other landscapes at risk. Including an interview with Grant Jones, critical essays discussing his work, as well as numerous diagrams, plans, and photographs, Grant Jones/Jones & Jones ILARIS is a thorough study of an important project.