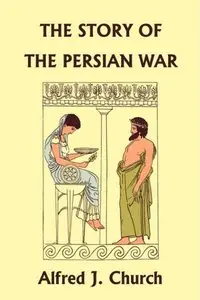 The Story of the Persian War from Herodotus By Alfred J. Church
Publisher: Yest,erday's Clas,sics 2009 | 228 Pages | ISBN: 1599153300 | PDF + EPUB | 1 MB + 2 MB
Stirring account of the Greeks' encounters with the Persians in the 5th century B.C., including the battle of Marathon, the defense of Thermopylae, and the battle of Salamis, all retold from the history of Herodotus. Illustrations from sculptures and vases accompany the text. Companion volume to the author's Stories of the East from Herodotus. Suitable for ages 12 and up.
!!!No Mirrors below, please! Follow Rules!