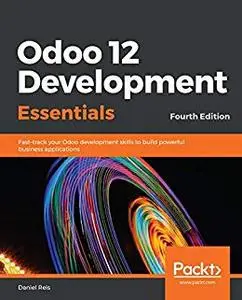 Odoo 12 Development Essentials:
Fast-track your Odoo development skills to build powerful business applications, 4th Edition
by Daniel Reis
English | 2018 | ISBN: 1789532477 | 404 Pages | MOBI True | 9 MB
The book begins by covering the development essentials for building business applications. You will start your journey by learning how to install and configure Odoo, and then transition from having no specific knowledge of Odoo to being ready for application development. You will develop your first Odoo application and understand topics such as models and views. Odoo 12 Development Essentials will also guide you in using server APIs to add business logic, helping you lay a solid foundation for advanced topics. As you progress through the chapters, you will be equipped to build and customize your applications and explore the new features in Odoo 12, such as cloud integration, to scale your business applications. You will get insights into building business logic and integrating various APIs into your application.