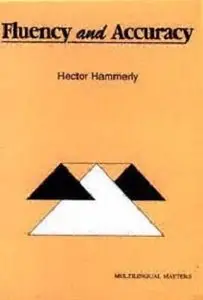 Hector Hammerly, "Fluency and Accuracy: Toward Balance in Language Teaching and Learning "
M.ltilingual M.tters | 216 | ISBN: 1853591157 | 216 pages | PDF | 1 MB
This book suggests solutions to the problem of inaccuracy that results from emphasizing fluency. The establishment of an interlanguage is preventable, the restoration of balance depending on a better understanding of proficiency and of the roles of cross-linguistic influence, systematic instruction, and the "deep" correction of errors. The author's call is for more applicable theories of language.
Download