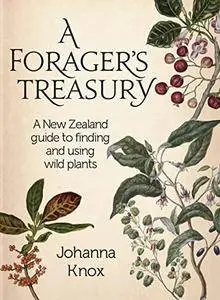 Johanna Knox, "A Forager's Treasury: A New Zealand Guide to Finding and Using Wild Plants"
English | 2013 | ISBN: 1877505161 | 318 pages | PDF | 9.2 MB
In New Zealand's urban and rural wildernesses, there is an abundance of food just waiting to be discovered, if only you know what to look for. Foraged food is healthy, economical and sustainable, but the best part about it is the fun you will have finding wild food.
This book is guaranteed to make you look at the plants around you in a different light. A Forager's Treasury features profiles of many edible plants commonly found in New Zealand, including advice on where to find them, how to harvest them and how best to use them.