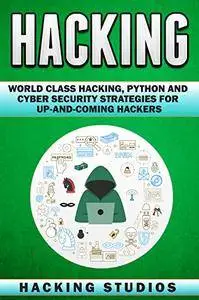 Hacking: World Class Hacking, Python and Cyber Security Strategies For Up-and-Coming Hackers Kindle Edition
by Hacking Studios
English | 2017 | ISBN: 197636695X | 184 Pages | EPUB | 250 KB
Hacking, puzzles, and code breaking have always been something humans have been interested in. Even if we refer back to the famous enigma during world war two or back to the clues the ancient society left us, we love to engage in code breaking one way or the other. Today, most of that code breaking involves computers and in large extent hacking. Hacking, cyber security, and programming have become a part of every organization and company. With all the confidential information floating around the internet, a lot of criminals get into the hacking and cyber war as well.