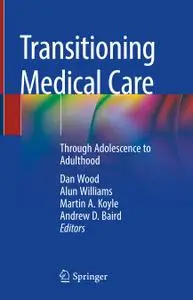 Dan Wood and Alun Williams, "Transitioning Medical Care: Through Adolescence to Adulthood"
English | ISBN: 303005893X | 2019 | 152 pages | PDF, EPUB | 3 MB
This book provides a guide to the complexities of medical care through adolescence and into adulthood. The principles of transition, the management of patients and parents, and developmentally appropriate adolescent health care are discussed and evaluated. The academic importance of understanding long-term outcomes of treatments and diseases that began in childhood is also covered.
This book aims to help readers build a multidisciplinary transition team and details the barriers encountered in this process and the ways to overcome them.