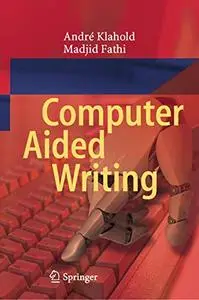 Computer Aided Writing
by André Klahold
English | 2020 | ISBN: 3030274381 | 178 Pages | PDF | 11 MB
This book deals with "Computer Aided Writing", CAW for short. The contents of that is a sector of Knowledge based technics and Knowledge Management. The role of Knowledge Management in social media, education and Industry 4.0 is out of question. More important is the expectation of combining Knowledge Management and Cognitive Technology, which needs more and more new innovations in this field to face recent problems in social and technological areas.