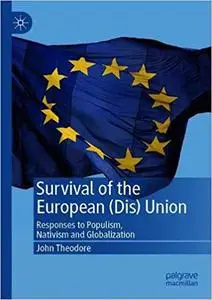 John Theodore, "Survival of the European (Dis) Union: Responses to Populism, Nativism and Globalization"
English | ISBN: 3030312135 | 2019 | 175 pages | EPUB, PDF | 651 KB + 2 MB
The European Union (EU) has reached crisis point. Populist and Nativist forces are militating against years of austerity economics, distant elites, and a rising tide of migration. Despite the EU`s shortcomings, this book seeks to determine the future of the EU, outlining how the institution can learn lessons from the elements that have plunged much of Europe into social, economic and political turmoil. This book argues for reform not revolution. By interviewing politicians, economists, representatives of national bodies and EU citizens, this book provides unique insights never before disclosed and makes a major contribution to current debates on the future of the EU and the Eurozone.