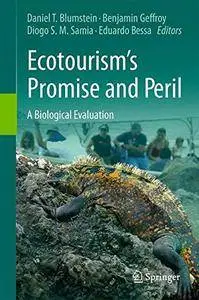 Ecotourism's Promise and Peril: A Biological Evaluation by Daniel T. Blumstein
English | 23 Oct. 2017 | ISBN: 3319583301 | 185 Pages | PDF | 8.78 MB
Intended as a guide for wildlife managers and ecotourism operators, as well as interested ecotourists, this book addresses the biological principles governing how ecotourism affects wildlife. The introductory chapters focus on four key responses to human visitation―behavioral, physiological, ecological, and evolutionary. Readers will discover ecotourism's effects on biodiversity in connection with various industries that are habitat or taxonomically specific: fish tourism (including both freshwater and marine), marine mammal tourism, the huge industry centered on terrestrial animals, and the well-studied industry of penguin tourism.